This post is a little delayed, but a few weeks ago Amanda, Kaleigh, and Jayesh presented their research results at the Rochester ACS Collegiate Research Conference at the Rochester Institute of Technology.
The SUNY Geneseo Chemistry Department was well represented at the conference, with student presenters from three research groups. We were joined by Dr. Yokoyama as well as students from Dr. Yokoyama's lab and Dr. Johnson's lab.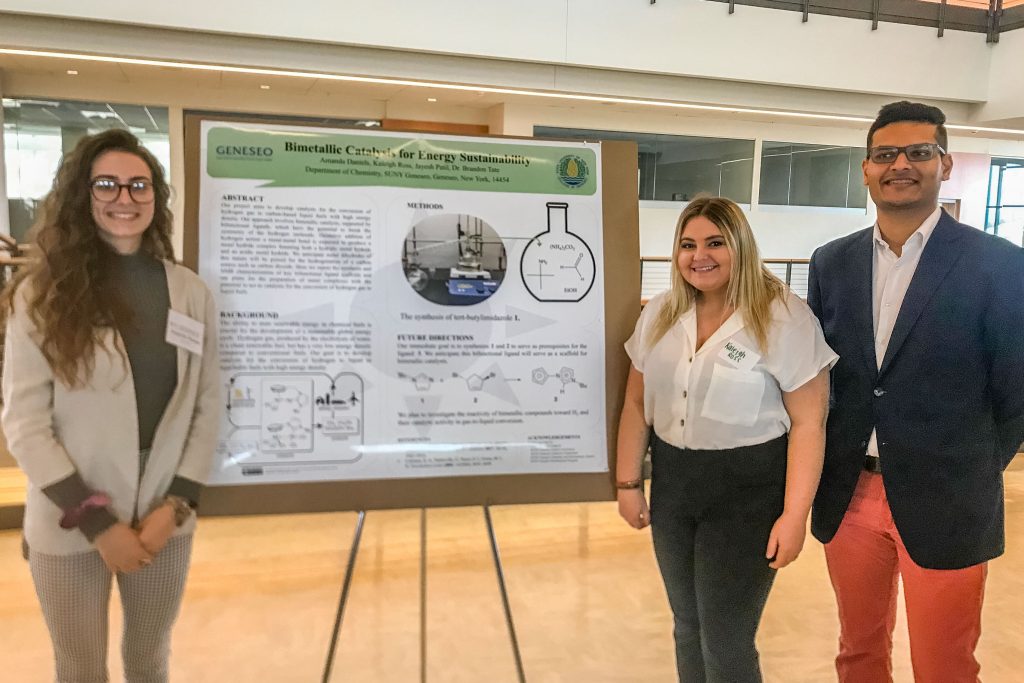 We are truly grateful to the Rochester Section of the American Chemical Society for sponsoring this opportunity for college students from Rochester and the surrounding area to meet and discuss their original research. Many thanks as well to the faculty, staff, and students of this year's host, RIT, for welcoming us to their campus and for their tremendous work to organize the conference!