A collaboration between SUNY Geneseo and the New Deal Gallery in Mt. Morris is updating a collection of more than 200 paintings from the 1930s, and seeing new relevance for the ecological challenges of our own times. The project, called "The Green New Deal: Art During a Time of Environmental Emergency," is taking the form of a gallery show that opens May 2, along with a digital exhibit created by students of Associate Professor of English Ken Cooper.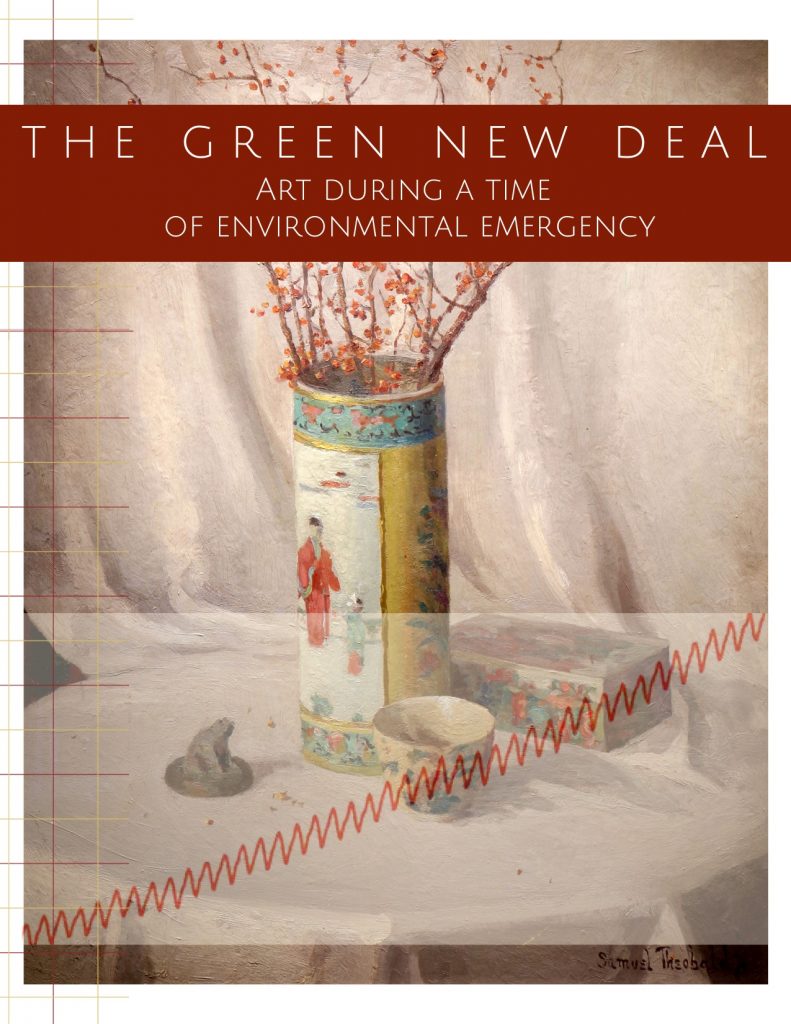 The gallery's collection owes its existence to the Federal Art Project, which "allocated" paintings to the state tuberculosis hospital on Murray Hill. They seem to have been chosen for their restful associations, however, and weren't always typical of the artists' more experimental or political work—an important context recovered by the project. For the past year, junior English major Abigail Ritz has been re-photographing and researching the collection thanks to an Ambassadorship through the Center for Integrative Learning. Students in Cooper's OpenValley course this spring have continued that work and developed a series of linked online exhibits to re-evaluate paintings now approaching a hundred years old.
Why a Green New Deal? Americans already know how the Dust Bowl intensified the social crisis of the Great Depression. But new "attribution studies" by climatologists suggest that a series of record temperatures during the late 1930s probably were the first to have some Anthropogenic dimension. In other words, those past events have a direct lineage to climate change today and our own efforts to mobilize an effective response.