The EdTech team recently partnered with the Center for Digital Learning and the Office off Accessibility Services in a workshop that discussed captioning options for recorded Zoom meetings and lectures.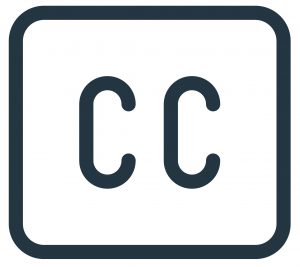 Uploading recorded videos to YouTube for captioning is the quickest way to automatic captioning and transcripts. This guide walks through the steps. Editing YouTube's auto-captions will ensure that your students have the best experience when watching your lectures.
The attached presentation outlines the importance of captioning, including why, what, and when we caption. You may also find it helpful to read this article on how to make your virtual meetings and events more accessible.
For questions about captioning or other accessibility issues, email access@geneseo.edu