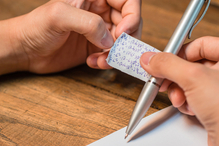 Enabling LockDown Browser for a quiz or test requires an existing Canvas-based quiz. (You can learn more about creating different quiz types , or importing an existing quiz from a past course, through the Canvas Guides.) Once your course contains the assessment for which you would like to require the LDB, navigate to "LockDown Browser" in your course's left-hand navigation menu as shown below.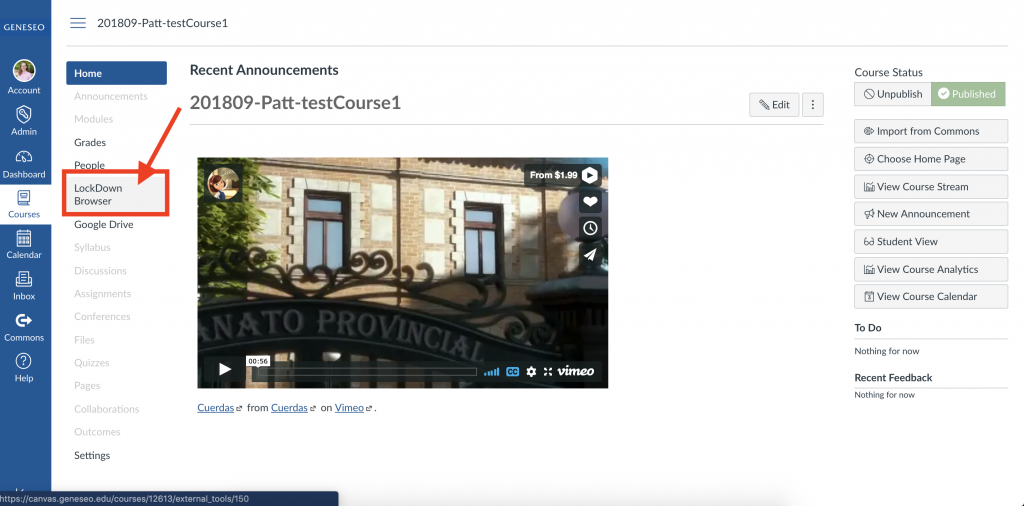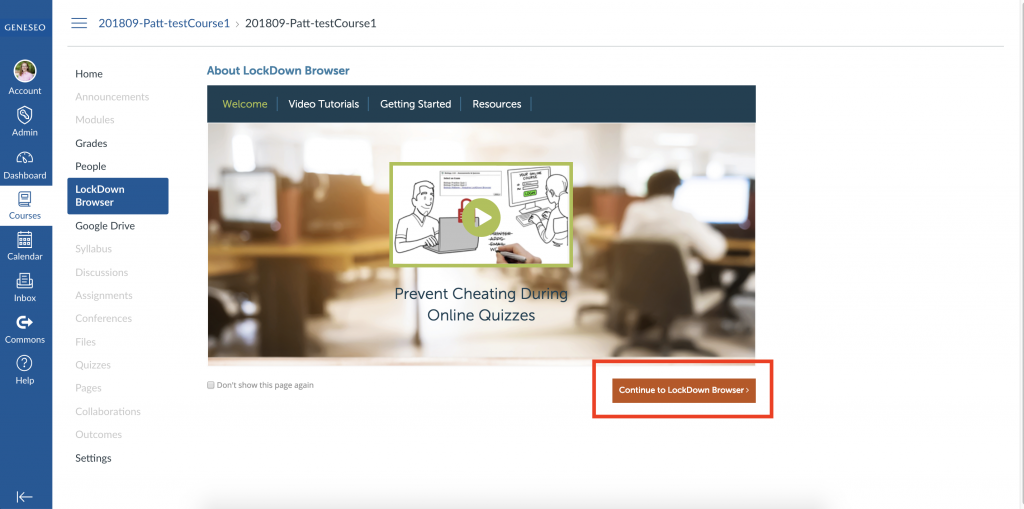 Your screen will display an "About LockDown Browser" page from which you can access assistive resources. Notice the small checkbox at the bottom left. Enabling the "Don't show this page again" option will take you directly to the LockDown Browser Dashboard in the future. Click the orange button on the bottom right to enter the LDB Dashboard.
The LockDown Browser Dashboard will automatically populate with all quizzes, both published and unpublished, in the course. Notice that the LDB Dashboard does not indicate whether a quiz is published; be sure to verify its status by accessing Quizzes from the left-hand course navigation menu.
Locate the desired assessment and click on the arrow immediately to its left, as shown below, to edit assessment-specific settings; click "Settings."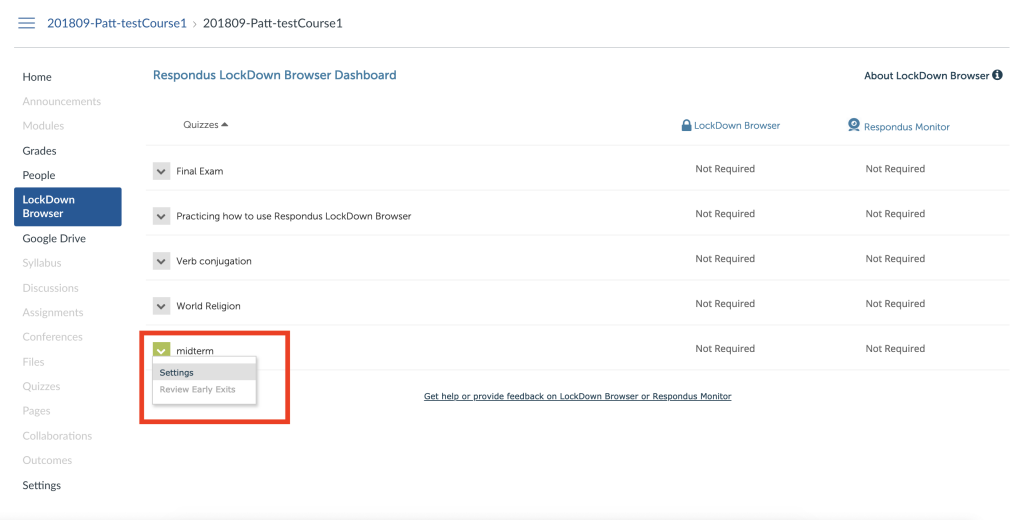 Once you select the radio button to "Require Respondus LockDown Browser for this exam" you will notice several options appear. You can click the "+" sign and expand the "Advanced Settings" to further customize your exam session. When satisfied with your exam settings, be sure to click the blue "Save + Close" button on the bottom left.
You can learn more about Respondus LockDown Browser, as an instructor at Geneseo, in our self-help guides. You may notice that we include Respondus Monitor in the guide but not this post – an intentional exclusion. We invite faculty curious about Monitor, whether in theory or practice, to talk with one of our Instructional Designers as the first step.
If you encounter difficulty reproducing the steps detailed above please submit a ticket for expedited assistance. You can also reach us by emailing canvas@geneseo.edu or, weekdays between 8AM and 4PM, you can call the Canvas Hotline at 585.245.6000.