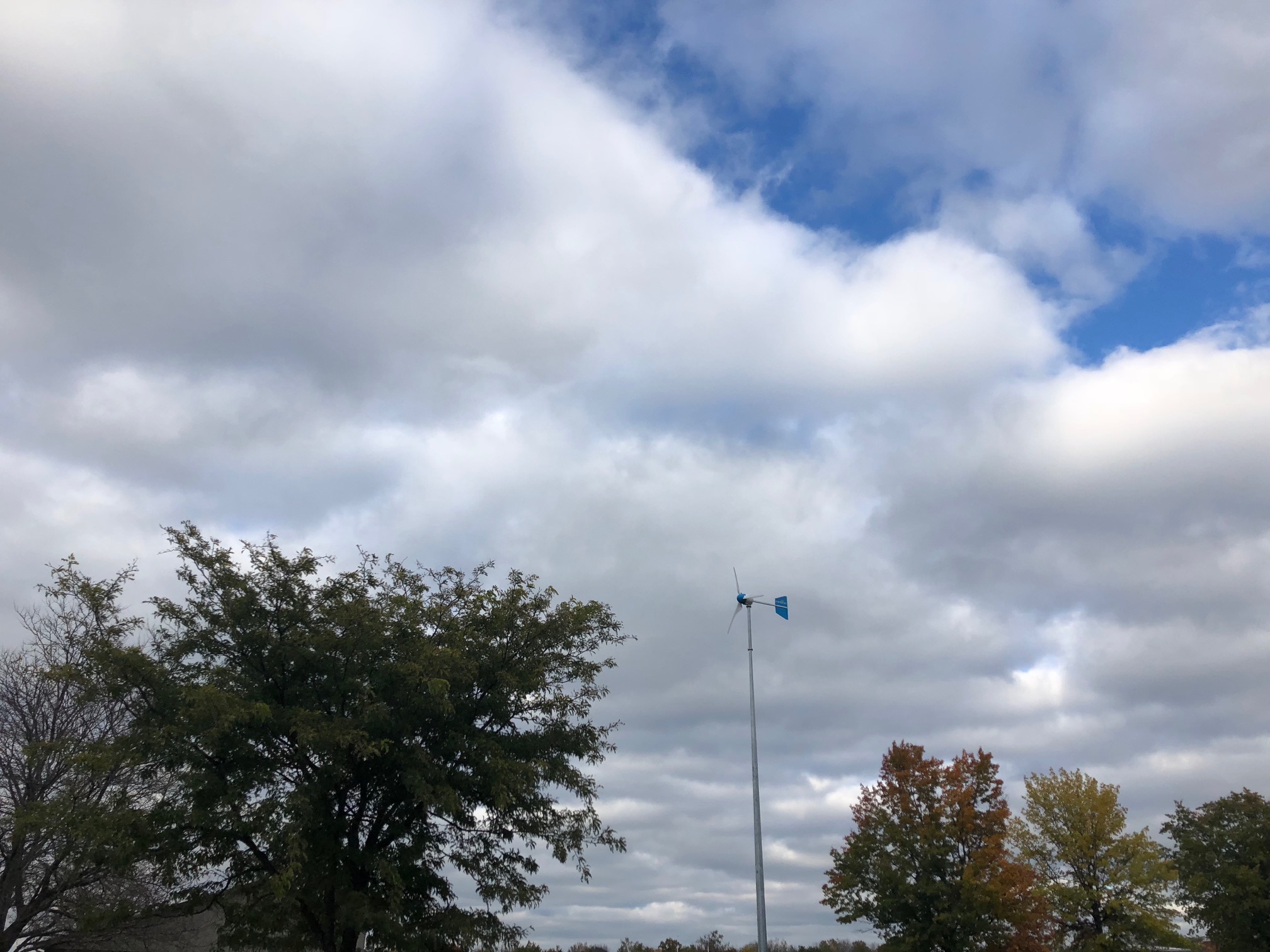 After my long run this past Sunday I was walking back from the track to the locker room. The wind was so strong it brought tears to my eyes and it sent chills through my whole body. I've done this walk every Sunday since I've came to college and I've never noticed the windmill that stood by the track and playing fields on the lower North side of campus. This turbine was spinning so fast it created a rickety sound as it spun a million times around.
I paused for a moment and thought back to my experience with windmill the year before right around the time of deciding where to go to college. I was on my way traveling to the cross country pre-state meet in Rochester, NY when we passed a series of windmills. The bus driver was lost and my coach was trying to give him directions. After he attempted to help the bus driver he turned to the team and said "We are just going where the wind takes us."
What my coach said, although it was meant to be funny, really stuck. I was confused when it came to deciding on a college and it just reminded me that, wherever I chose to go, everything would turn out okay. As I passed this windmill on Sunday it gave me a reassurance that I had made the right choice on going to Geneseo.
Just remember: go where the wind takes you.          — Laura Jackson