As the semester comes to a close, we were able to pull together the final stages of our project. Chef Ilana allowed us to display what we have learned throughout the semester in regards to food sustainability and the impacts of food waste. After our meeting wit Dan DeZarn we became interested in what CAS is doing to help reduce our carbon footprint as a campus. We were able to put our pamphlets on all the tables at Food Studio North in Letchworth dining complex in the hopes that students will dine while being more conscious of their consumption habits.
First we took to the web to design an infographic that would catch the eye of diners throughout their meal.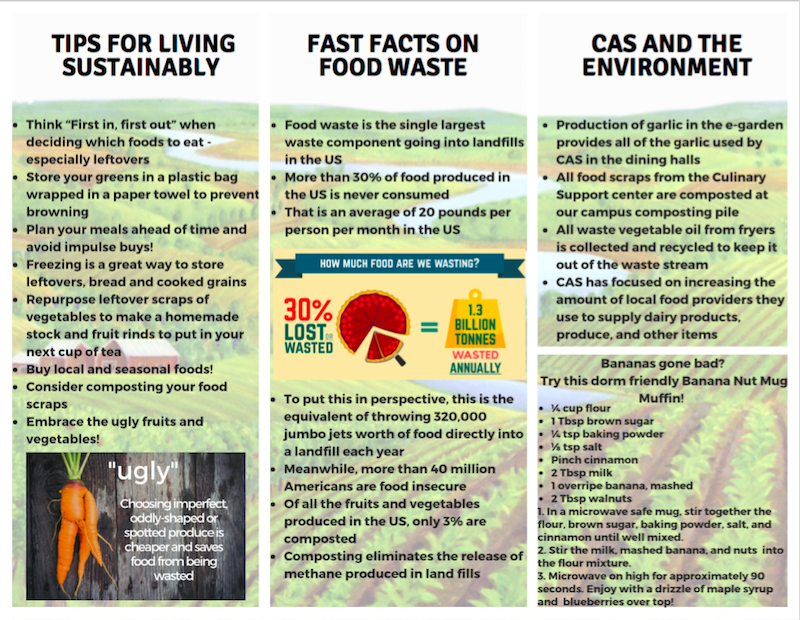 Next was a lot of folding and taping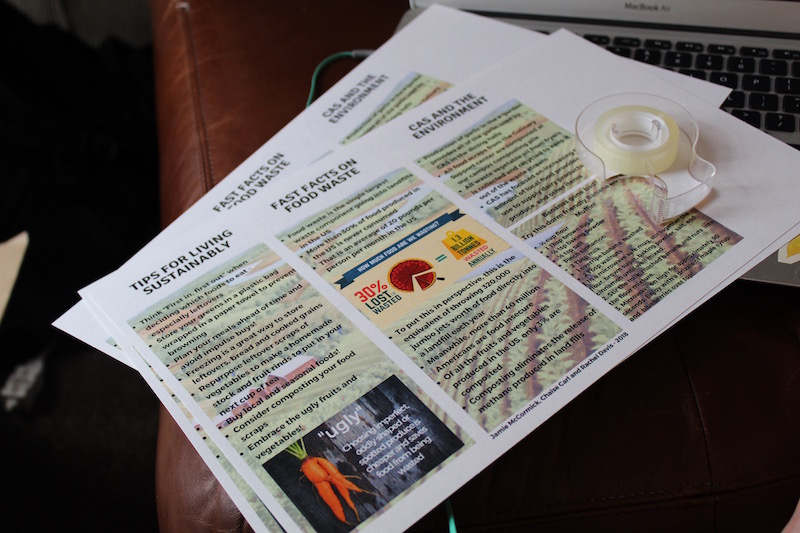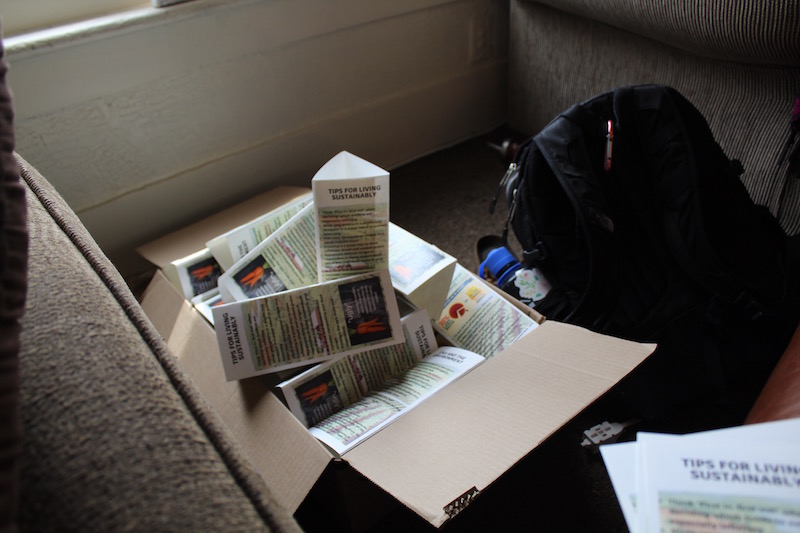 The final step was to meet with chefs in Food Studio North to help us display our creations throughout letchworth  just in time for dinner that night!