CHENUSSIO: THE INDIGENOUS HISTORY OF LIVINGSTON COUNTY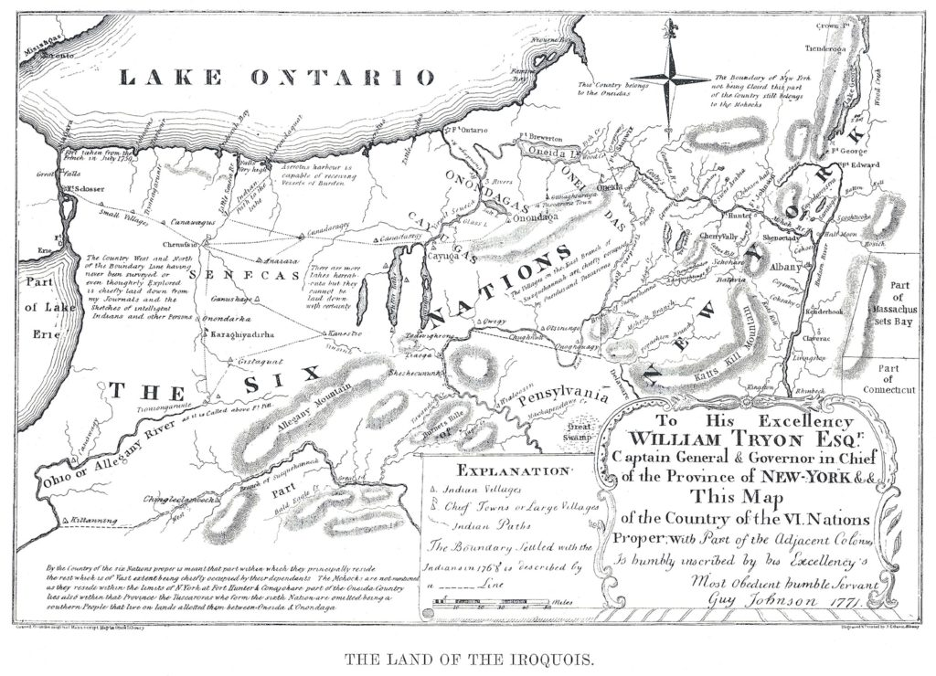 Geneseo, more than many colleges across North America, stands directly on Native American land. "Chenussio" appears in New York's colonial records and in the writings of French Jesuit missionaries in the middle of the seventeenth century. The Genesee Valley, the beauty of which we sing in our college's song, was a hub of indigenous activity for many centuries. Geneseo stands directly at the Western Door of the Haudenosaunee longhouse and critical events in Seneca history took place near and on the very ground the campus occupies. The Big Tree Treaty of 1797, for instance, was negotiated in one of our parking lots. The Senecas there signed away all their lands in western New York, from that gorgeous Genesee river valley to Lake Erie, eleven small reservations excepted. The town's white founding fathers all were involved in dispossessing the Senecas. We occupy what was a major Seneca town site in a state that could not have taken the shape it now holds without a systematic program of Iroquois dispossession. It can be argued that no SUNY school stands on ground so closely linked to that history of dispossession. This web project is an attempt to tell that story.
MOLDING HISTORY: JELL-O'S IMPACT ON LeROY, NEW YORK, AND THE U.S. FROM THE NINETEENTH TO THE TWENTIETH CENTURY
This mini-documentary is dedicated to the HIST 249-01 course, taught by Professor Joel Helfrich. It aims to push people to consider the seemingly unimportant aspects of history and notice how they can be tied back to the greatly observable present.
I would also like to acknowledge Lynne Belluscio for finding the opportunity to be interviewed for this project, and her guidance in my research process. The rest of the interview can be found here: https://youtu.be/xnWGvN_K_R4
The video transcript with sources can be found here: https://docs.google.com/document/d/1g…