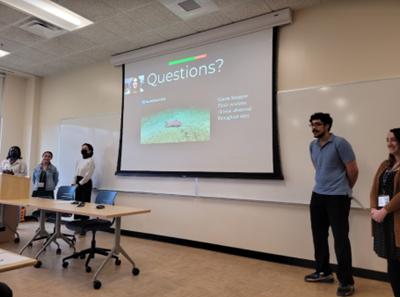 We have been grateful to be selected as one of seven recipients of an Ocean Exploration Education Mini-Grant from NOAA Ocean Exploration and the National Marine Sanctuary Foundation in 2022. Our multi-part project was designed to support students from backgrounds historically underserved and/or underrepresented in ocean exploration with research and professional development opportunities. To share resources and strategies for students from diverse backgrounds interested in entering the marine science and/or STEAM workforce, Gerringer developed a semester-long professional development and discussion series for which the entire Biology Department was invited. Additionally, project funds supported the recruitment and training of three undergraduate students from historically excluded backgrounds in marine research and analysis techniques. This student team and others in the lab worked together on an independent research project on deep-sea fish abundance and diversity using NOAA Ocean Exploration video footage collected by ROV Deep Discoverer and presented their findings at GREAT Day, SUNY Geneseo's student research symposium.
Learn more about this research from the NOAA article, blog from Nikki Fuller (SUNY Geneseo '22), and science communication poem from Gabriel Rosado (SUNY Geneseo '22), linked below!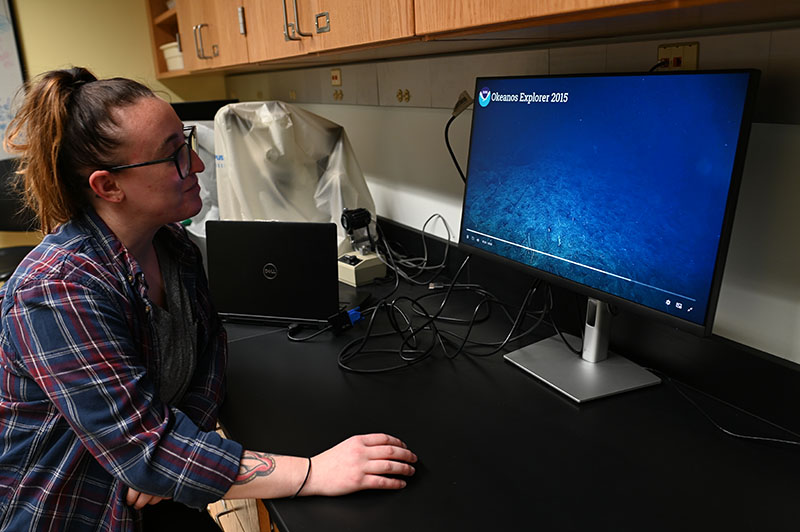 Thank you to the Ocean Exploration Mini-Grants program, NOAA OER, and the National Marine Sanctuary Foundation for your support!