Geneseo History 1971-1980
1971
One Hundred Years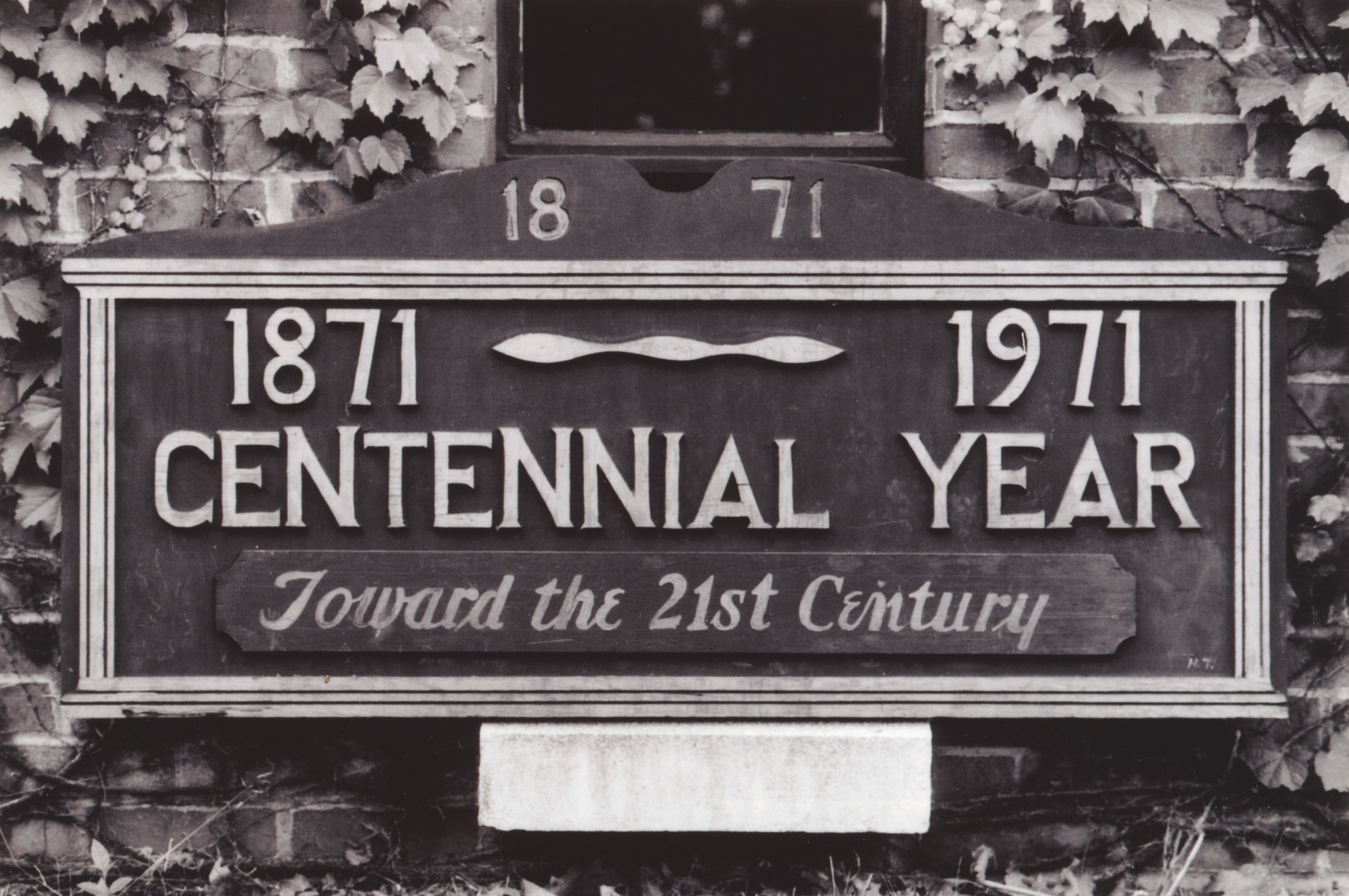 The College celebrated its centennial, beginning with an opening convocation that featured the SUNY chancellor and other dignitaries. Rochester jazz musician Chuck Mangione performed twice during the school year, and commemorative road signs were erected to mark the milestone. English professor and former dean Rosalind Fisher signed copies of her legacy publication, …the stone strength of the past.

Commemorative road sign (Roemer House Collection)
1971
One Hundred Years
1971
Geneseo Foundation Established
The College established the nonprofit Geneseo Foundation to encourage philanthropic contributions to support activities and programs of the College, including scholarships. Alumni, parents of past students, and college representatives volunteer on the foundation's board of directors, providing financial support, leadership, and advocacy with the goal of advancing the mission of the College.
1971
Geneseo Foundation Established
1971
College History Preserved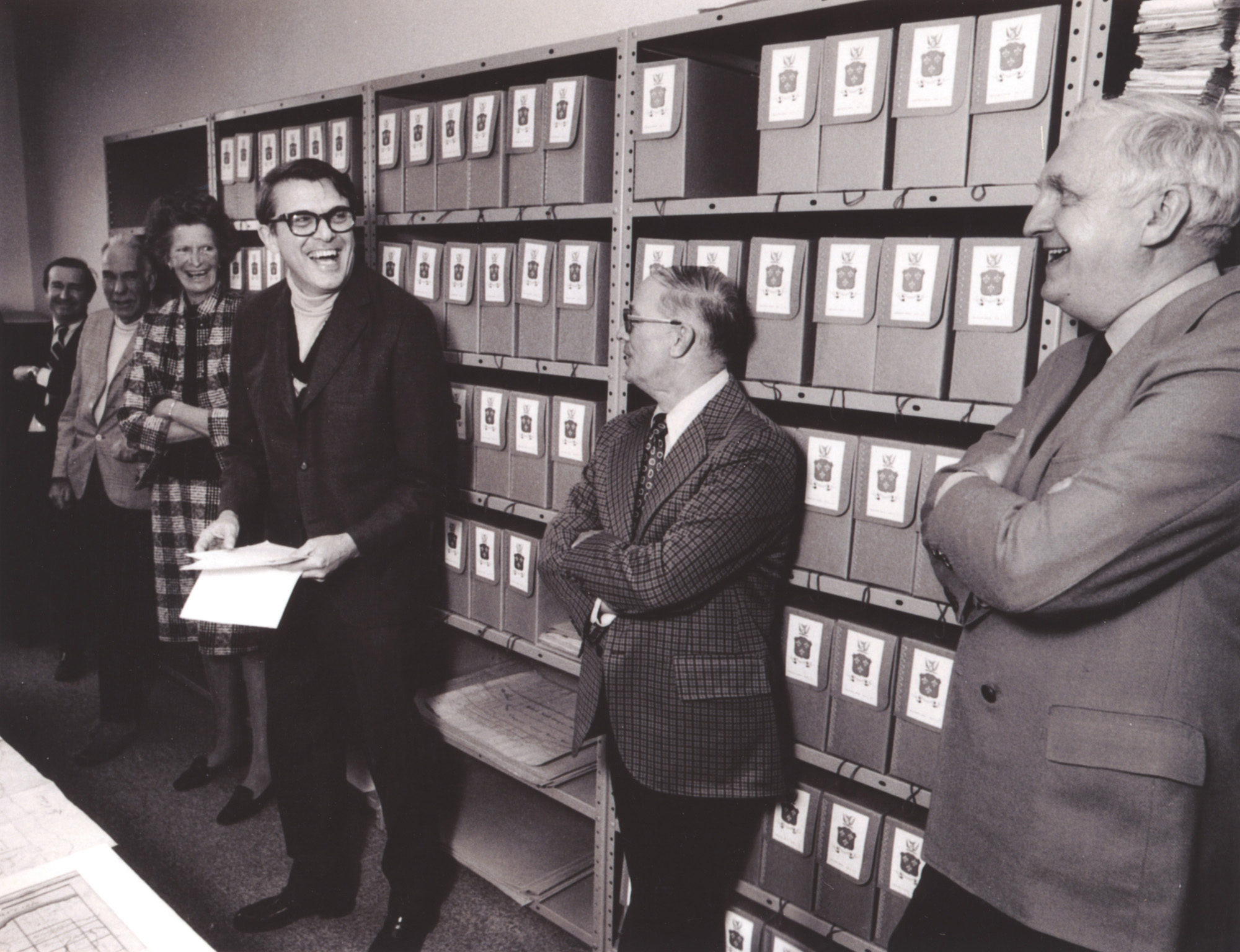 The college libraries formed the Genesee Valley Historical Collection and the College Archives Collection, making their Special Collections the first systematic effort to collect and preserve SUNY Geneseo history. In 1976, the library added two new special collections: the Wadsworth Family Papers, an estimated 50,000-piece collection concerning the first and continued settlement of land in the Genesee region known as the Phelps and Gorham purchase from 1790 to about 1950, and the Martha Blow Wadsworth Photography Collection, 33 albums of photographs taken or collected by Martha Wadsworth during her travels between 1890 and World War I.

Dedication of the Wadsworth Family Papers collection (Roger Smith, Milne Archives)
1971
College History Preserved
1971
MacVittie Resigned … Briefly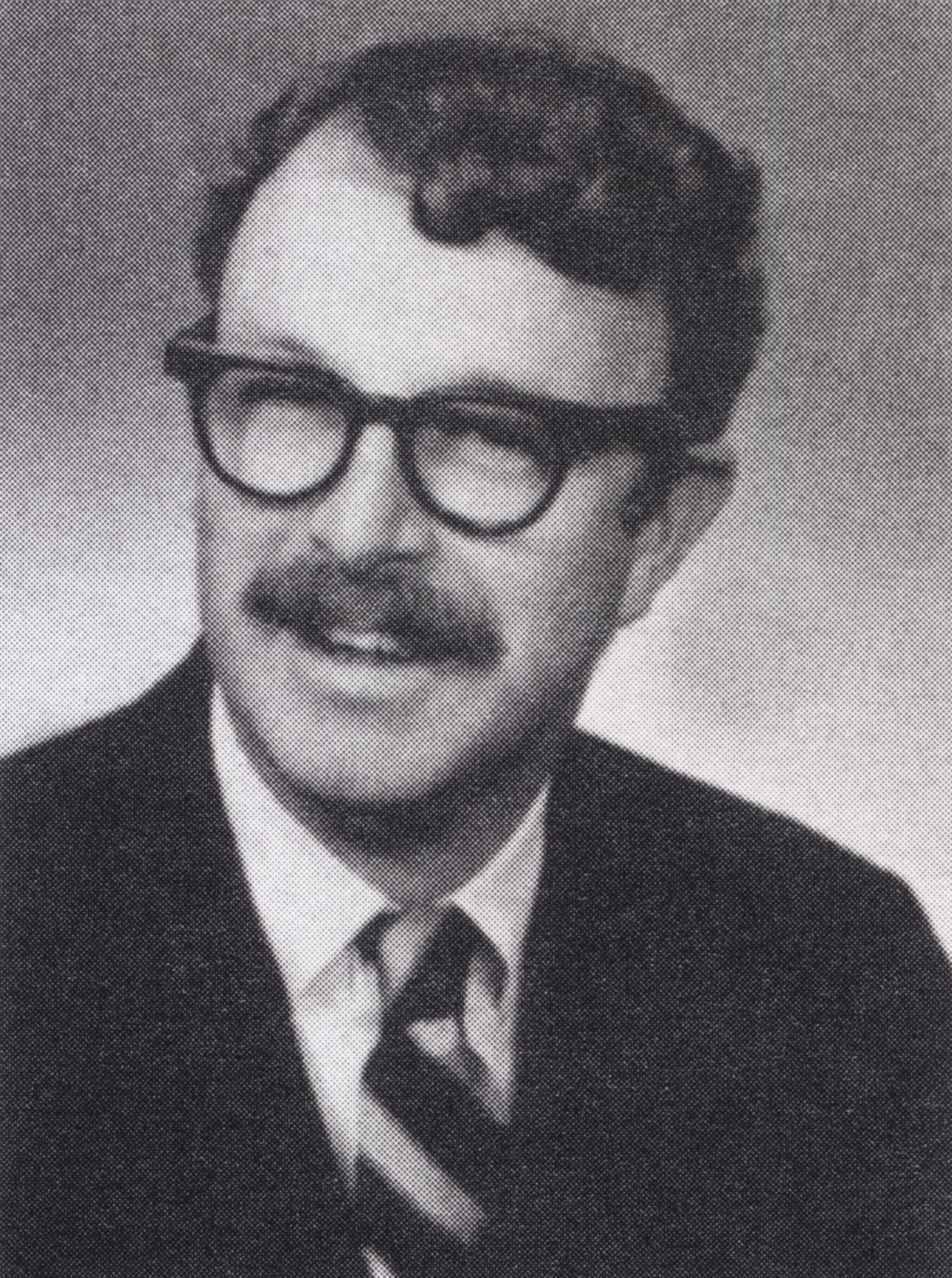 President Robert MacVittie resigned to become president of the SUNY Utica-Rome upper division college, but his departure was short-lived. When SUNY budget problems eliminated the Utica-Rome position, Geneseo's College Council and presidential search committee invited MacVittie to return as president in 1972. Thomas Colahan, vice president for academic affairs, served as interim president.

Thomas Colahan (1970 Oh Ha Daih)
1971
MacVittie Resigned … Briefly
1972
Athletics More Prominent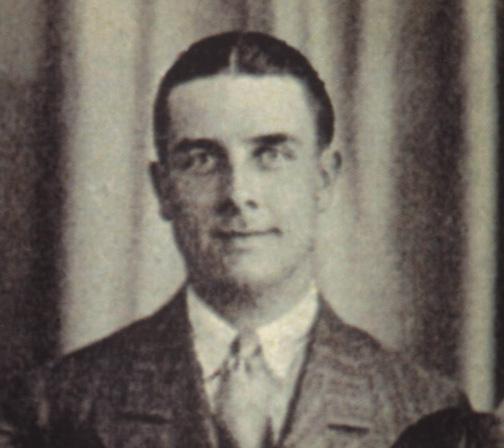 Women's sports expanded in compliance with the recent Title IX legislation, and Geneseo founded its Sports Hall of Fame by inducting its first member: Ira S. Wilson, who served as a physical education instructor, basketball coach, and history professor from 1925 to 1969.

Ira S. Wilson (1928 Normalian)
1972
Athletics More Prominent
1973
GSTV First Aired
The Geneseo Student Television organization, GSTV, went on air for the first time. Over the years, many students used their time at GSTV to learn content creation and management, on-air delivery, storytelling, and behind-the-scenes tech. The station was dissolved in 2017, but GSTV alumni and fans still operate a Facebook page. Ann Lootens-Kraus '87 joined GSTV as a first-year student. "My freshman year, Luke and Laura got married on General Hospital," she says. "I watched it in the basement of Niagara Hall and all the women were sobbing, and I thought 'this is a powerful black box' because they were so invested in these characters." Lootens-Kraus has since had a successful television and media career as a producer and operations manager in Rochester and Boston and is now a sales trainer for a media company.
1973
GSTV First Aired
1973
Alumni Fieldhouse Opened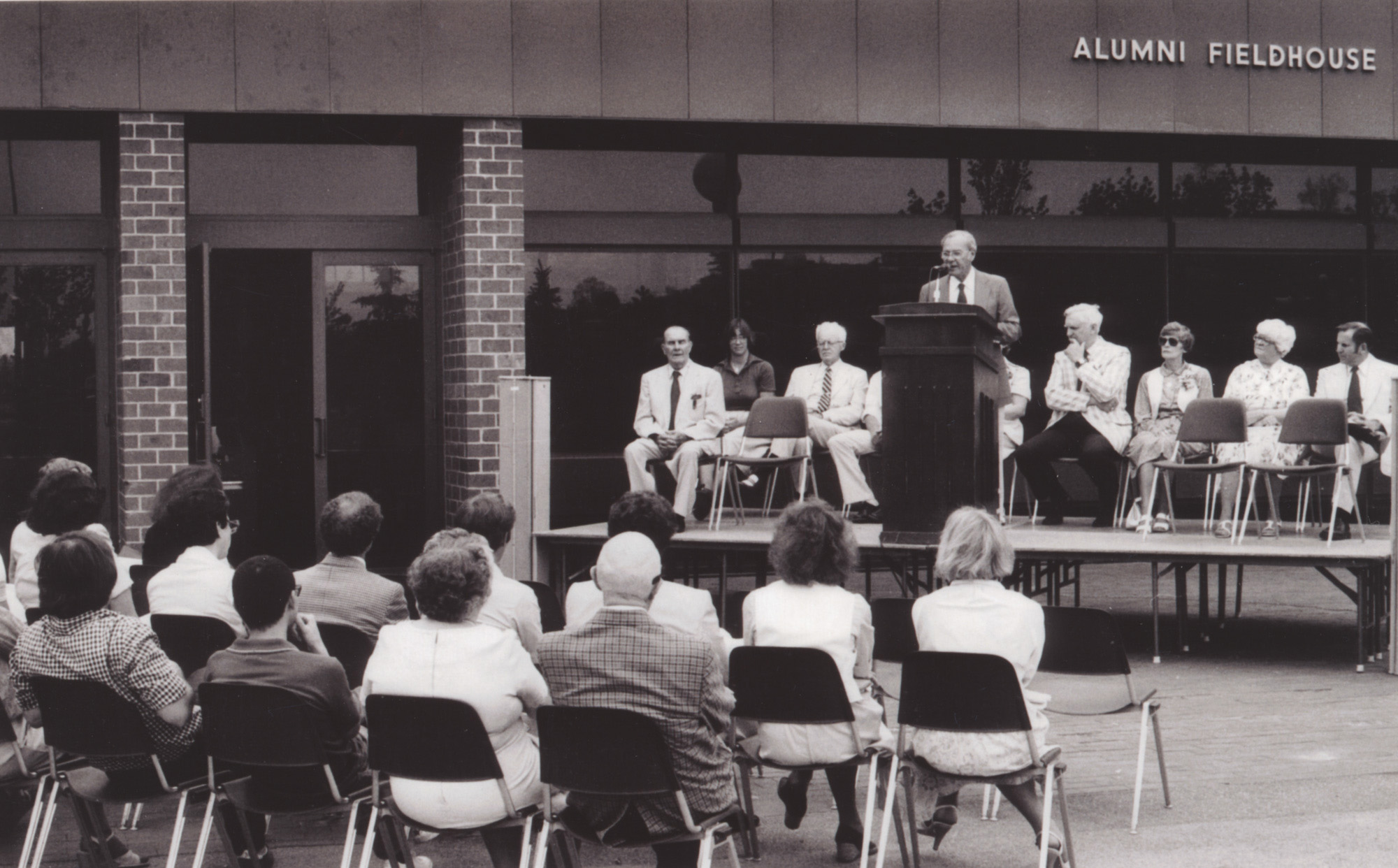 The Alumni Fieldhouse (now the Myrtle A. Merritt Athletic Center) contains the Ira S. Wilson Ice Arena, Louise Kuhl Gymnasium, the Alumni Pool, a fitness center, squash courts, and the offices of the athletic department staff. In 2004, the fieldhouse was renamed after Merritt, a generous supporter of the College who had held a number of college and statewide offices.

Alumni Fieldhouse dedication (Art Hatton)
1973
Alumni Fieldhouse Opened
1974
College Acquired Doty
The former Geneseo Junior-Senior High School was purchased by the College and renamed after Lockwood L. Doty, a Geneseo community leader and member of the normal school's early governing board. The building was declared surplus in 1980 and returned to the State Office of the General Services, then later reacquired, renovated, and reopened as the new "entrance" to SUNY Geneseo in 2014. It currently houses a number of administrative and faculty offices, including admissions and the office of the president.
1974
College Acquired Doty
1975
UAA Formed
The Undergraduate Alumni Association was formed to engage every Geneseo student through school spirit, traditions, and meaningful connections with alumni, encouraging students to explore what it means to be a Geneseo Knight and develop a lifelong bond with the College.
1975
UAA Formed
1975
First All-America Athletes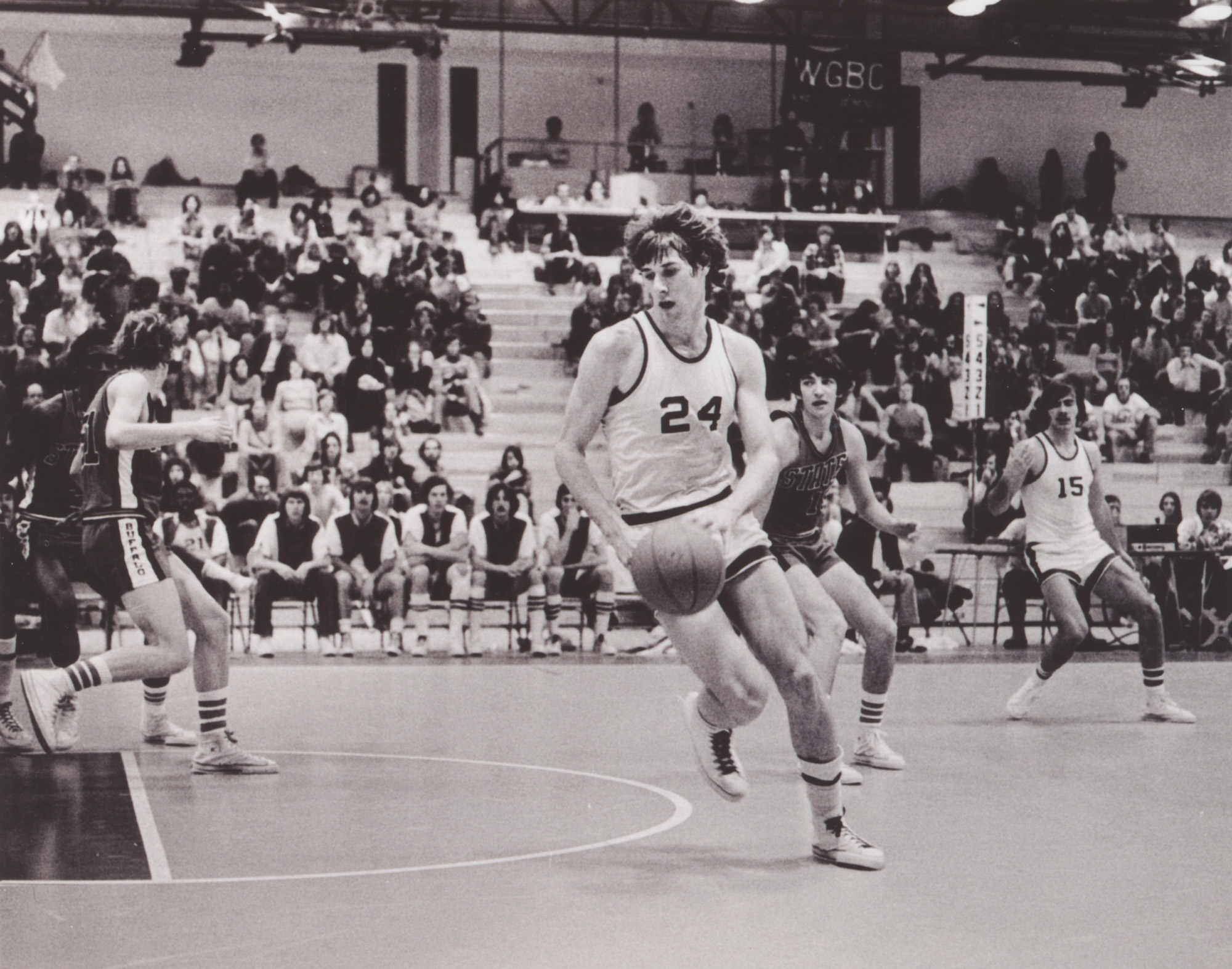 Seven Geneseo student-athletes became the first in the college's history to earn All-America honors for men's basketball (Ed Robota '75), men's lacrosse (Gary Lewis '76), and swimming and diving (Richard Daggett '78, Larry Hoercher, Scott Holzchuh '77, Wayne Miller '80, Charles O'Donnell '76).

Ed Robota (24), the college's first All-American in basketball (Bright Collection)
1975
First All-America Athletes
1979
First Annual Fund Drive
The Geneseo Foundation launched its first Annual Fund Drive.
1979
First Annual Fund Drive
1979
Edward Jakubauskas Named President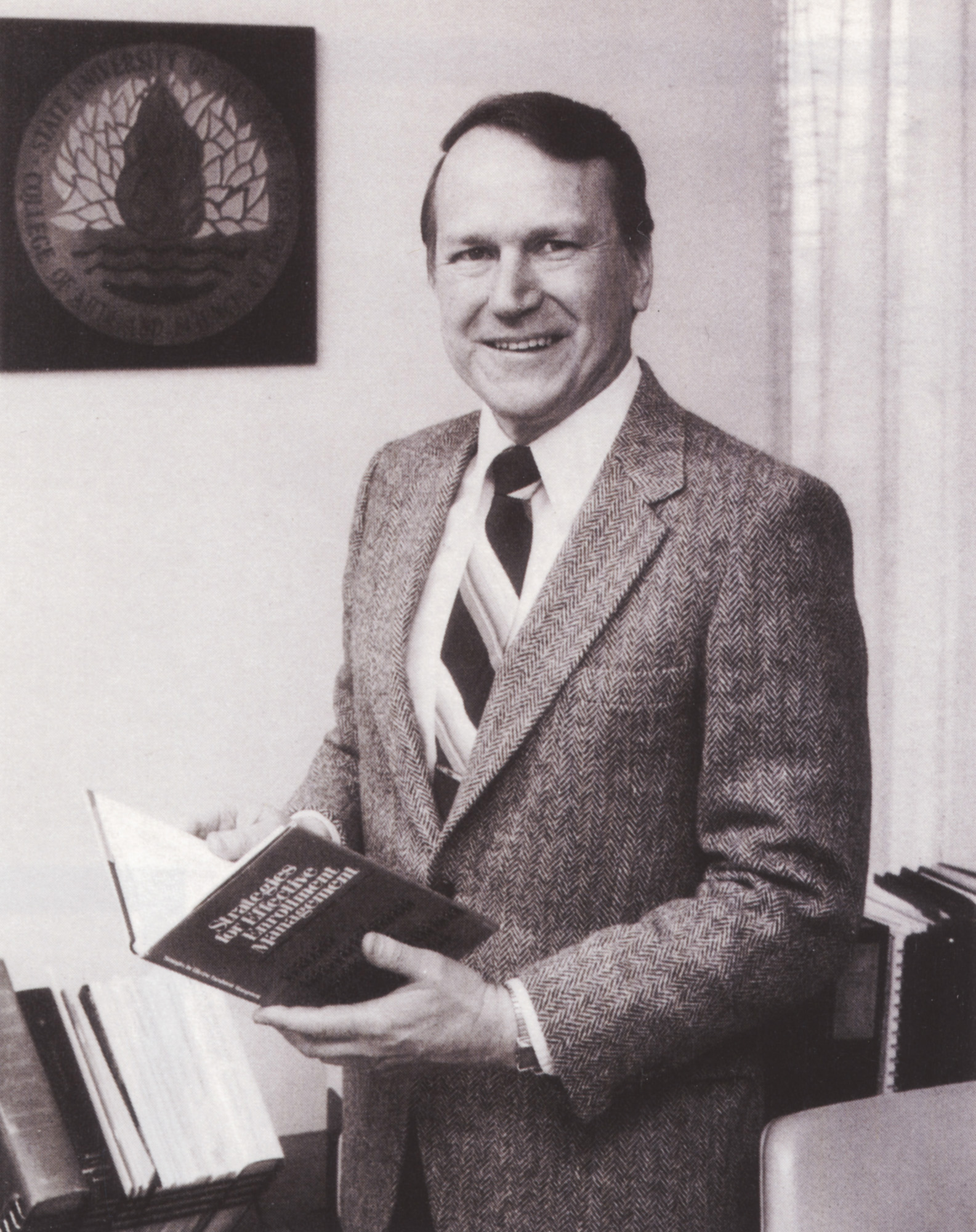 President Robert MacVittie retired, and Edward Jakubauskas was named president, serving from 1979 to 1988. Jakubauskas, who held a doctorate in economics from the University of Wisconsin, was formerly the University of Wyoming's vice president of academic affairs. His tenure at Geneseo stressed academic quality, meeting enrollment challenges, and fostering partnerships with local businesses; it also saw approval for the new academic building South Hall and, for budgetary reasons, the closing of the Holcomb Campus School and the School of Library Science.

(1983 Oh Ha Daih)
1979
Edward Jakubauskas Named President