Happy first week of classes, SUNY Geneseo! To help our learners start the fall semester off on the right foot, this blog post walks Geneseo learners through the essential items to address at the start of a semester. This post will be particularly useful for users who are new to Canvas.
Have the Right Tools
Review Notification Settings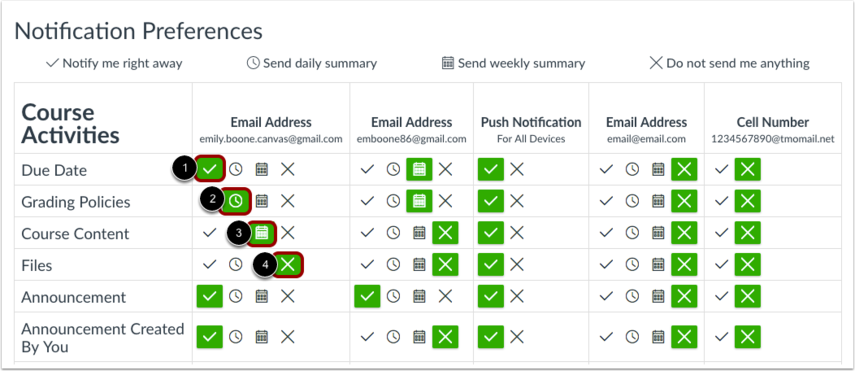 Notifications can be sent to several destinations (i.e., Geneseo email, personal email, text, etc.) based on different events in Canvas
Go to Account→ Notifications to customize how and when you receive notifications

Notifications can be received immediately, via daily or weekly summary, or never

We recommend you receive Daily or Immediate notifications of Announcements, Due Date changes, and Conversation Messages to ensure you do not miss important information from your professors
If you add a secondary (non-Geneseo) email address or cell number, you will need to authorize their use before they will receive notifications
Important Reminders
Members of SUNY Geneseo's Canvas Support team are available to assist you! Reach us by email (canvas@geneseo.edu) or through the Canvas Hotline at 585.245.6000 (weekdays 8AM – 4PM). Happy learning!