As faculty prepare their assessments (called quizzes in Canvas) to be delivered online, we are frequently asked for help with preventing cheating by students. There is no way (in class or online) to guarantee that students aren't cheating, but there are various ways you can make your quizzes more secure.
Our advice covers three aspects:
Ensuring students are aware of the College's Academic Dishonesty Policy
Creating Canvas quizzes with settings that maximize security
Utilizing a custom browser (Respondus LockDown) that locks a testing environment within Canvas
Geneseo's Academic Dishonesty Policy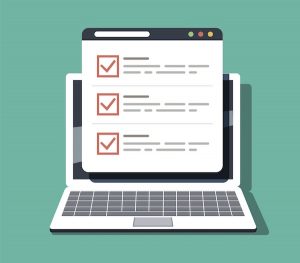 Students should be made aware of Geneseo's policy related to academic integrity. In the Canvas Commons, faculty can find the document Student Success Resources at SUNY Geneseo, which offers statements to include in course syllabi. One of the paragraphs directly references academic dishonesty:
Academic dishonesty includes cheating, knowingly providing false information, plagiarizing, and any other form of academic misrepresentation.  College policies and procedures regarding academic dishonesty are available at www.geneseo.edu/handbook/academic-dishonesty-policy.
Canvas Quiz Settings
Canvas quiz settings can be configured to enhance security. Some educators feel that locking down a quiz too tightly can hinder student learning, so be sure to think through the goals of the quiz before configuring its settings. The Canvas blog article Quiz Settings to Maximize Security offers several ways to secure your quiz:
require an access code or limit quiz availability
establish a time limit
create question groups to randomize quiz questions
show one question at a time & lock questions after answering
shuffle answers
restrict access to correct answers
Respondus LockDown Browser
LockDown Browser is a custom browser that locks down the testing environment within Canvas. Respondus is installed on students' personally owned laptops.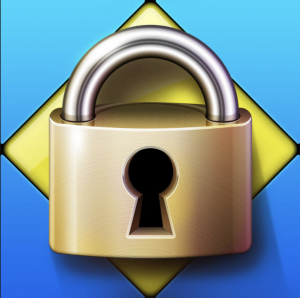 When students use LockDown Browser to access an assessment in Canvas, they are unable to print, copy, visit other websites, or access other applications. Once an assessment is started, students are locked into it until it's submitted for grading. For a complete list of features, visit the Respondus website at www.respondus.com/ldb. 
For details on using LockDown Browser with your quizzes, visit the Self Help guide at https://wiki.geneseo.edu/x/u4AoBg
To discuss using these techniques in your class, contact the Canvas support team via our online service desk or email canvas@geneseo.edu. Weekdays between 8am-4pm, you can also call the Canvas Hotline at 585-245-6000.