Have you ever wanted to create a short video to present a concept to your class but felt like the effort was just too much? Have you ever wanted to assign video projects to your learners, but worried that the complexity of the process might prove too burdensome? Well, we've got an answer for you: The One Button Studio (OBS).
Geneseo's One Button Studio was designed by the research team of Penn State and installed by CIT staff during the summer of 2016. Since then students and faculty alike have logged over 500 hours or use for everything from ASL interpretations to sports performance presentations and poetry readings to physics lectures.
Not Just a Clever Name
CIT has worked to simply your workflow to the bear minimum: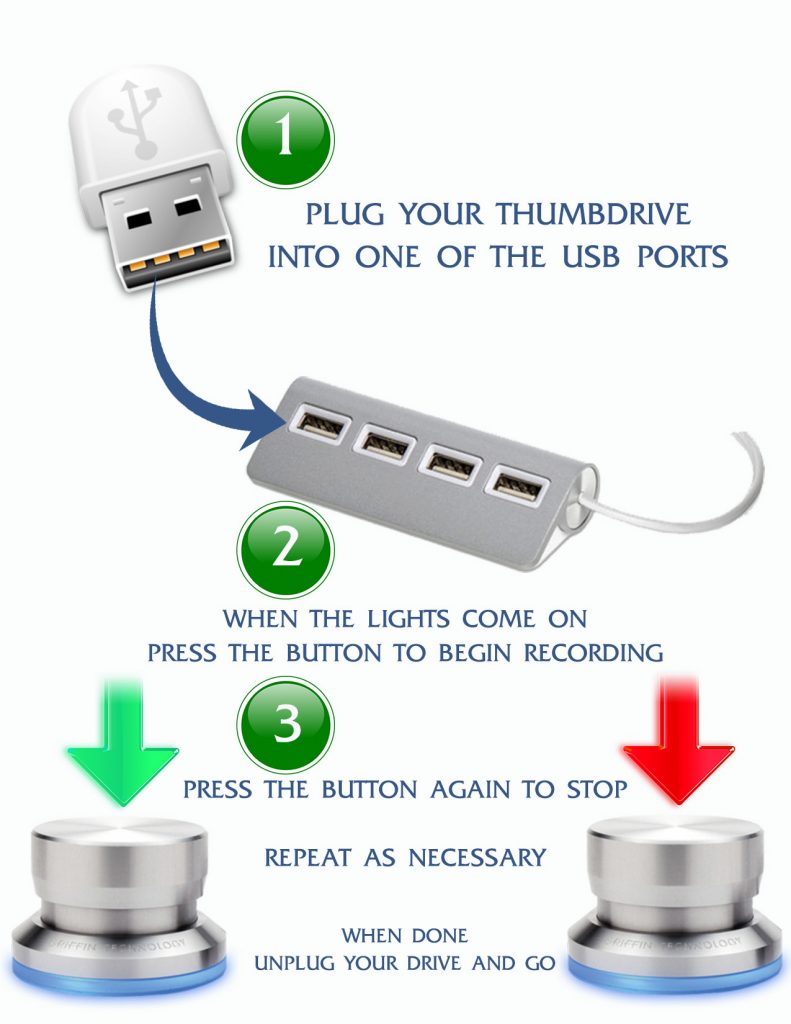 Make and appointment to use the OBS via a Google Appointment Calendar.
Use your Geneseo ID to access the room (South 344).
Plug in your thumbdrive and wait for the lights to come on.
Press the big shiny button.
Do your thing.
Press the big shiny button once more.
Pull your thumbdrive.
Go home (or don't I'm not the boss of you.)
Life Pro Tips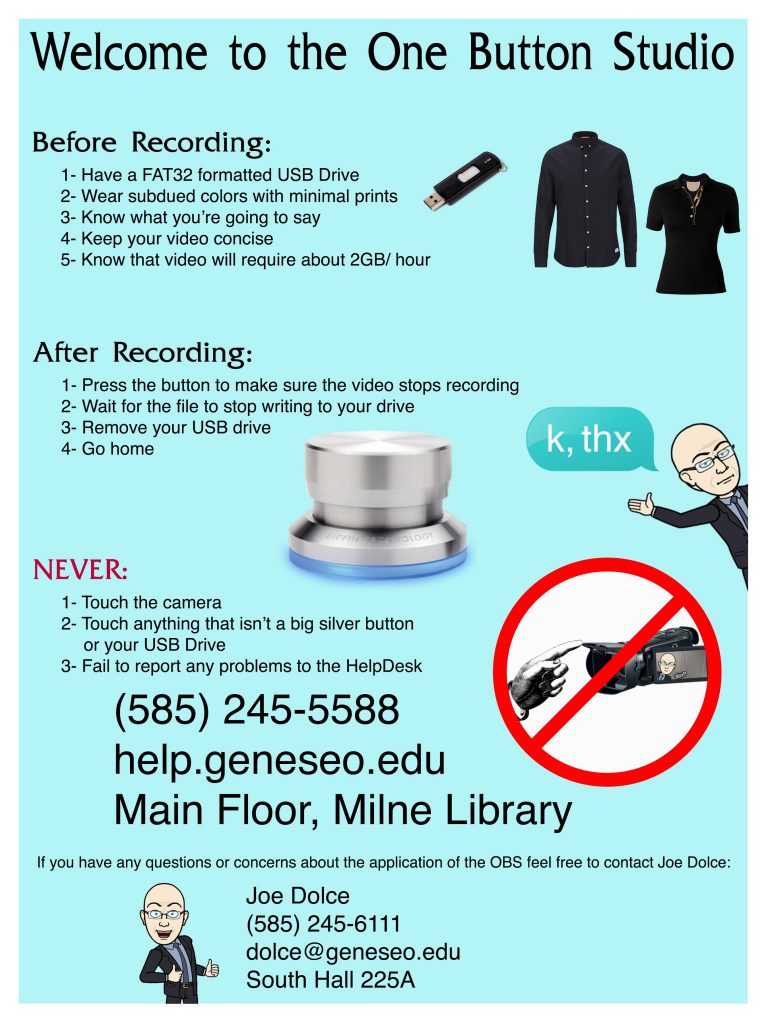 Bring you FAT32 Formatted USB Drive
Wear subdued colors with minimal print
Know what you're going to say
Know that video will be about 2GB/ hour
DON'T touch the camera
Let's get recording!